Bad Boys for Life (2020)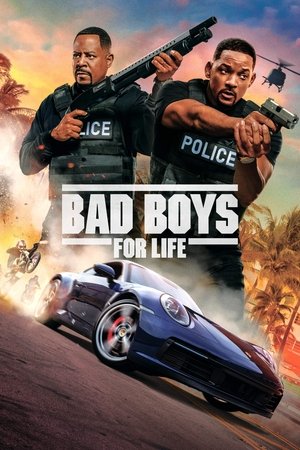 "Truly awesome acting. A well-deserved Oscar was awarded to the main actor for his more than amazing performance.

Aflam.com
Joker is a story of an average man and a life of suffering. The rudeness, bullying, neglect of one human being to another just because he's different or weaker, plus the daily psychological and materialistic life pressures and how all of this can help delivering a man to the hands of madness.
The plot tells the story of a man who lives a hard life…psychological issues, financial problems, mistreated and misunderstood by most around him and his journey to madness. Not accurate to the origin stories in neither comic books nor animation, yet it's a very refreshing and mature dark take on the clown prince of crime character which I hope to be developed into a mature dark DC movies universe.
The film is an outstanding experience of the movie making art on every level. I practically can see an Oscar for "Joaquin" just for his performance in the TV show interview scene and how realistic, pure, raw angry, mad and brutal it feels, not to mention his acting throughout the whole movie!
What I take on this film is the lack of an effective positive character, the plot should have shed some light on a least one positive key figures. After all, not all human beings are rude and have a negative selfish influence on their society.
Joker to me is a life journey, many may feel sympathy for him, some may even feel related to him or to what he has socially experienced while others will deny his actions. It's very understood to have mixed feelings about this film, I know this movie will be perceived by each viewer differently basically according to their life experiences, how they were raised and may be even their moral values.
I for one believe that it should not be misunderstood as an incitement to violence but more of a wake up call for all of us, a fresh look at ourselves and our social actions towards everyone we encounter in our lives and deeply reconsider how we treat each other in our daily lives and how it can shape our future society.